Turkish Ladies Open. Rain Reduces Tournament to 54 Holes.
May 09 2014
Rain has reduced the
Turkish Ladies Open
to 54 holes in Turkey.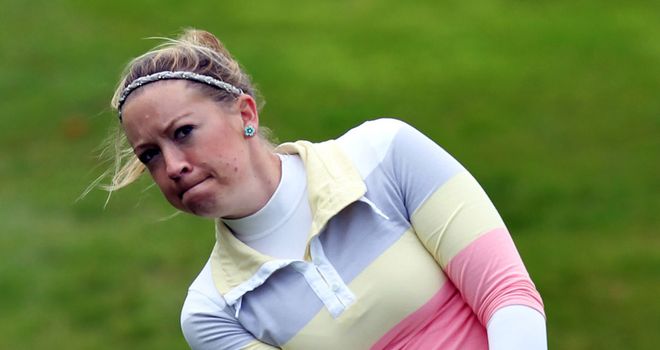 First round leader
Heather MacRae
/ Getty
 The National Golf Club received 25 millimeters of rain overnight and through Friday morning, and with the forecast not being too friendly the decision has been made to delay the second round until Saturday.
Steve Kavanagh, the tournament director issued this statement;
"This decision has been taken with the forecast for heavy rain until mid-afternoon. The outlook for tomorrow is for the occasional shower which will give the course ample time to recover and the green keepers time to repair any damage to bunkers. Sunshine is forecast for Sunday."