U.S. Open. Tight As At The Top, 2nd Day.
June 14 2013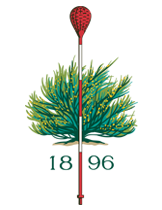 It's Tight as at the top of the leaderboard when play was suspended due to darkness in the second round of the
 

US

GA

U.S. Open
at
Merion Golf Club.
Billy Horschel
and
Phil Mickelson
, tied at the top / Getty Images
Billy
shot a second round of  -3 under par 67 for his -1 under par total, hitting all eighteen greens in regulation,while Phil had a disappointing +2 over par to slip back to -1 under par.
Billy
actually said he was not in the zone today;
"I was not in the zone, trust me, the golf course, even though it's soft, is still a tough golf course. I know what in the zone is for me, I don't get nervous, I just see the shot and go. And I saw the shot and went with it, but I was still nervous with a lot of them. Your misses here can be bad if you miss in the wrong spots. I was just focused on what I tried to do. I didn't know I hit every green until I walked off 18. It's a cool thing. I've done it plenty of times in my career; obviously it's a U.S. Open, but I think the softness of the greens helped that."
Phil
managed to birdie the last hole to back into a tie for the top spot, at -1 under par, Billy and Phil are the only two players to finish under par on the day. There are five players tied in third place, just one shot back at even par;
Luke Donald
,
Steve Stricker
,
Justin Rose
,
Ian Poulter
, who was one of those who have not completed the second round, currently played 14. The Chinese amateur
Cheng Tsung Pan
, he played nine, and
John Senden
who had finished his round before the gloom took over.
Luke
said it is getting harder;
" U.S. Opens get harder as the week goes on, the pins today were a lot more tucked. They were tougher to get to. A few were on little hills or slopes. It's very difficult to make those putts when the ball is breaking so much."
Tiger Woods
, currently tied in 17th place at +3 over par, agreed with Luke's statement about it being tough;
"It's hard with the wind and the pin locations, they're really tough. We knew they were going to be in tough areas, but we didn't think they were going to be as severe as they are. Am I surprised? absolutely not. Unless you played practice rounds out here and you've seen the golf course, you don't realize how difficult it is. Because the short holes are short, but if you miss the fairway, you can't get the ball on the green. And the longer holes are brutal. And this is probably the stiffest set of par three's we ever face. And then they've thrown some of the pin locations in that they have, and it's really tough. Just keep grinding, you just don't ever know what the winning score is going to be. You don't know if the guys are going to come back. We have a long way to go, and these conditions aren't going to get any easier. They're going to get more difficult. As the fairways start drying out, the ball is going to pick up mud and you're going to get bad breaks."
Rory McIlroy
is just happy to be tied with Tiger on +3 over par;
"I'm very happy, right in there for the weekend. I don't think I'll be too far away by the end of the day. In a nice position going into the last two days."
The projected cut is at +7 over par, at the moment, but there are plenty of payers who still have to complete their second rounds, some of them only at the half way stage. It will be another long day tomorrow for them. My prediction of the winner not finishing under par still looks like a good bet.