U.S. Open. 1st Round Suspended, Luke Donald at the top.
June 14 2013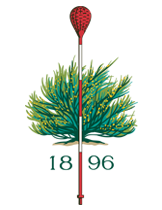 1st round play was suspended at the 113th
U.S. Open
at
Merion Golf Club
with
Luke Donald
leading the way at -4 under par, after completing 13 holes. It is actually just like I thought it would be, a rain-fest tournament.
Luke Donald
/ Getty Images
Luke
said he thought the greens were a bit slow, because of the rain;
"The greens are a lot slower than we thought they'd be, because of the rain. And you could be an a bit more aggressive with the stroke. I saw the lines pretty well today and made some good putts." 
Phil Mickelson
was tied in second place after he had completed his opening round at -3 under par, 67. Sharing the second spot with him is
Adam Scott
, who has yet to complete his round, having only played eleven holes.
Phil Mickelson
 / Getty Images
Phil
is determined to win a U.S. Open but has some strange preparation ideas. He traveled to the course from San Diego, about 2,400 miles in the air and then another 7,000 yards on the golf course. He took a short nap on his private jet from San Diego and grabbed another one during a rain delay when he found a secluded corner of the library room in the Merion clubhouse. Phil has five wedges in his bag, but no driver.
"If I'm able, and I believe I will,  if I'm able to ultimately win a U.S. Open, I would say that it's great, because I will have had a win and five seconds. But if I never get that win, then it would be a bit heart-breaking. Being able to tune in and tune out was kind of nice the last hole or two, it's been a long day."
The opening round will not be completed until Friday morning, giving Phil plenty of time to catch up on his sleep as he won't have to tee it up again for another 24 hours. Players from the afternoon tee times were the ones left with holes to complete, the farthest anyone had got around the course  was 14 holes and the last group to tee off was through just four. All will now have to return at 7:15 a.m.tomorrow to complete their opening rounds. There are three players tied in fourth place, at -2 under par,
Webb Simpson
, eight holes,
Matthew Goggin
, six holes, and
Alistair Presnell
, who has also played six holes.
Rory McIlroy
is at even par through eleven holes, with business buddy
Tiger Woods
struggling at +2 over par, and has a four-foot par putt to make on number ten when he returns first thing in the morning. The leaderboard is tightly bunched, and the way things are going the winner may not even break par over the four rounds, to lift the Trophy.