The Masters. Phil's Secret New Weapon. Callaway Phrankenwood.
April 09 2013
Phil Mickelson
has announced he has a new secret weapon, the
Callaway Phrankenwood,
 for extra fairway distance off the tee, which he will use in the
Masters
.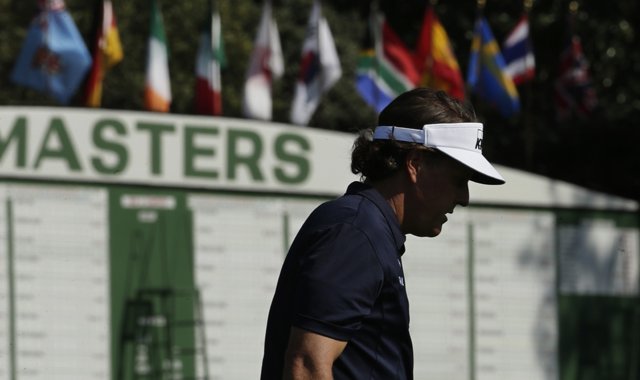 Phil Mickelson
, during practice at
Augusta National
/ AP Three time winner
Phil
is nervous about this tournament, because he does not usually take the week off just before the
Masters
.
" I love this tournament so much and I'm nervous because I haven't been in competition since the Sunday of the Houston Open. It will be 10, 11 days as opposed to three, and that's what I'm nervous about, just those opening five or six holes, being mentally tuned in. Now, because I'm aware of it, I'm going to work hard on it to make sure that I am, but it's always a challenge those first five or six holes when you haven't been in competition to be really mentally focused and sharp. It comes from knowing I don't have to play perfectly to play well here, I don't have to hit perfect shots to make pars. There are a lot of holes here where I can make mistakes off the tee and my short game, I know I can recover. It's not like the U.S. Open where if you make one little mistake, it's costing you one or two shots because you don't have the ability to recover. I think that's what's exciting about Augusta National is the recovery shot."
To reduce the nervous tension Phil has been practicing with a new secret weapon which gives him extra distance and control of the tee. What is this marvelous new club ? Officially it has been named the
Callaway X Hot Phrankenwood
.  It is not a driver but a supercharged 8.5 degrees of loft 2 wood,  masquerading as a driver.
Phil  Mickelson
divulged the information on Tuesday during a press conference.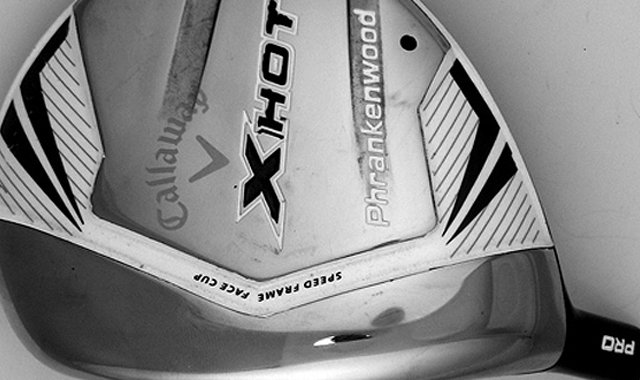 The Callaway X Hot Phrankenwood
 / 
Callaway
" It knocks the spin off the ball, my tee shots on nine are getting down to the bottom of the hill, and I haven't been able to do that in years. My tee shots on 10 are going another 15 to 20 yards, giving me a club or two less than I've had in years. My tee shots on fifteen are getting down to where I have one or two clubs less.  The ball comes off  the club face fast, as well as low spin. It's running, which is exactly what I wanted here. It's a driver, but it just looks like a 3-wood, because our drivers are so big now, this one is smaller. It's an enhanced 3-wood. It's hot like our 3 wood, we had to put Hot in the name, it's so hot."
This is the
same thinking
as our
White Dragon Putter
, getting the ball to roll off the club face with top spin, producing a better forward roll of the ball, check it out here.  
http://www.whitedragongolf.com/