ISPS Handa Australian Womens Open, Jiyai Shin Wins
February 17 2013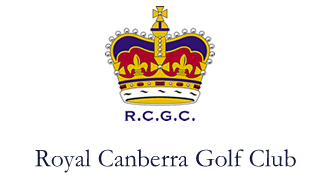 Jiyai Shin
 / Bruce Young The
ISPS Handa Australian Womens Open
was won by Korean
Jiyai Shin
, at -18 under par, and a comfortable two shot margin over the field. The real turning point was the 14th, where
Jiyai
made a decision not to take a free drop away from an advertising hording, because the she had been left with a good lie, and chipped in for a birdie;
" "I'm really surprised, there are so many good players here, so I'm really happy to play well. I can't explain at the moment. I just feel excited. 
The chip shot at the 14th was a very important shot, after that I felt more relaxed. I didn't know Yani's exact score but I knew with her length she would have a chance of getting on in two so knew I had to keep playing well. I enjoyed playing with Lydia though and am very impressed with how well she hits the ball and her putting is very good. She will win lots of tournaments in the future. Coming up the 18th hole was amazing with so many people, I feel very comfortable in Australia and have a lot of friends here. I want to be the Player of the Year this year, a Korean has not been named as that so it would be my goal to be Player of the Year."
Yani Tseng, the World Number One, 
 made a late charge to finish at -16 under par, after her -7 under par last round;
" To finish 7 under, I'm very happy for whole week. I mean, last hole I just tried a little bit too hard. I had 240 to the pin, 210 to the front. I can easy hit my rescue there but it was gusting wind when I want to hit, so I kinda waited a little bit, but still pretty strong winds, but I just hit it too hard over to the left and didn't make birdie there but I'm pretty happy with whole day; pretty solid round today."
Lydia Ko, the World Amateur Number One,  
had to settle for third place
,
with a tournament total of -14 under par;
"I mean I had a few struggles with my drives, but I mean, like I said, I can't play good every single round. I came fourth?  I mean obviously there are points and aspects where I do need to learn. Like, to me, today I think I realised that you know, after a bad hole it kind of carried onto the next hole. Yeah, I mean, like you can see, Jiyai Shin didn't really matter what she had on one hole, the next hole it was pretty fresh. So yeah, those are the kind of aspects I learnt. You know, I played with some big names out there this week, so yeah, I was very privileged to play with them."