Kiwi's Michael Campbell & Lydia Ko desire an Olympic Gold Medal in Rio
August 16 2012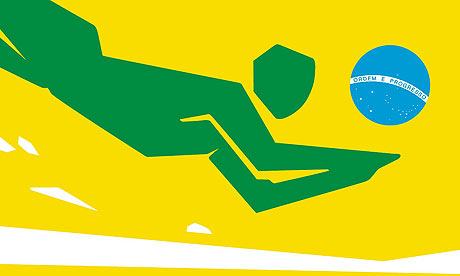 Michael Campbell (Getty Images)
Kiwi's Michael Campbell and Lydia Ko have great desires to win Gold Medals at the Rio de Janeiro Olympic games in 2016.
Michael  has won 15 titles around the world and amazed a global audience in 2005 by beating Tiger Woods, when he was in his prime, to win his Major trophy,  the US Open Championship at Pinehurst. Michael was the guest of honor at the International Golf Federation Golf Day at Sunningdale in England,. They were there to mark the start of a new Olympic four-year cycle which will see golf restored to the roster of Olympic sports in 2016. Michael said about his Olympic dream;
"How good must it feel to have that gold medal dangling around your neck?  I've been lucky enough to lift the US Open trophy and to experience that unbelievable feeling of winning a Major Championship, but I can already sense in the locker rooms around the world that a lot of people are going to be desperate to claim the first gold medal in golf in over a hundred years. It's going to be fantastic. For the past three weeks I've had square eyes from watching the London Olympics and, without doubt, it's been one of the greatest sporting spectacles I've witnessed. We've seen the incredible passion for every conceivable sport during the Games, from the competitors to the spectators, and the energy and enthusiasm for the Olympics has had an effect on so many people. If this passion can be transmitted to golf in 2016 then it has to be great for our sport. The London slogan was 'Inspire a Generation' and I am sure that the Games will have a lasting legacy in the UK. That's what we have to aspire to in the build-up to Rio and beyond.  Right now, countries that currently don't have a great golfing heritage will be thinking about how they are going to improve and get on the plane to Brazil. We want to inspire kids to play golf and to spread the word and the Olympics can do that. This has the capacity to bring golf to a new audience in 2016 and to leave behind a lasting legacy for Brazil and the game in general. Look at what the tennis gold meant to Andy Murray. I speak to other golfers at tournaments and I can sense the enthusiasm for Rio. Whoever wins the men's and women's gold medals will go into the history books. After the spectacle we've just witnessed in London, I for one can't wait!"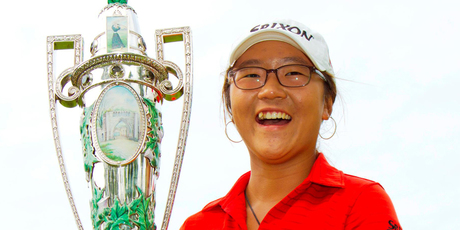 Lydia Ko/photo supplied
Kiwi world number one amateur golfer Lydia Ko has her sights on competing at the Rio de Janeiro Olympics in four years, and after becoming the first New Zealand woman to win the US Amateur Championship, at age 15, Lydia is keen to get on the plane to Brasil.
One of my main goals in the next few years is building towards the 2016 Olympics in Rio," said Ko. "I would love to represent New Zealand at the Olympics. Hopefully in four years' time my game has improved and I am in a good position to compete for a place in the team and maybe even contend for a medal. That would be an amazing experience." Her desires are backed by Gregg Thorpe, New Zealand Golf's high performance manager, believes that Lydia has all the makings of a medal contender. "At this stage of her career the signs are very positive. If you follow the current performance pathway that Lydia is on, where she has proven to be very consistent on the international stage at such a young age, then it suggests that she will be very competitive in Rio and certainly a chance at a medal."